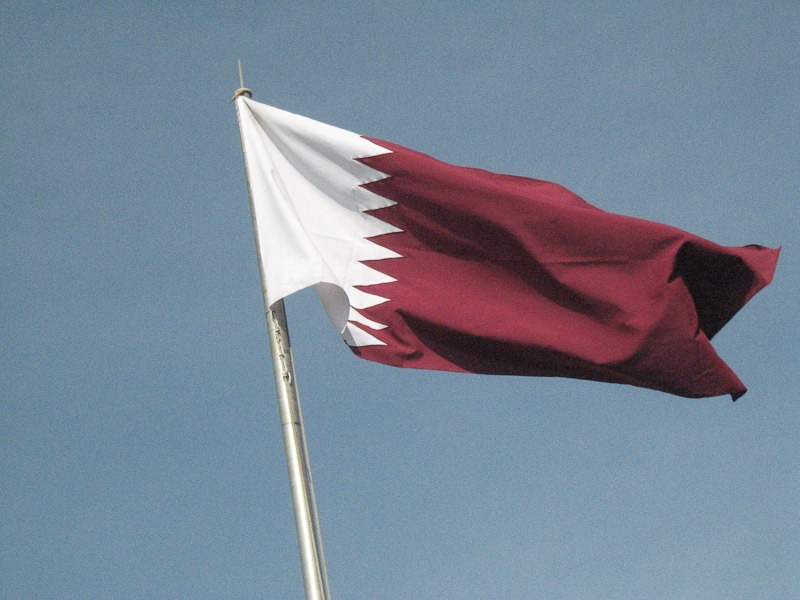 ← Back
Is it morally right to watch the Qatar world cup 2022?
The first game of the FIFA World Cup 2022 is only a week away; the quadrennially held tournament returns to a panoply of opinions ahead of its 22nd iteration. The competition has never seen such large levels of backlash. What is usually a festival of passion, culture, joy and most importantly: Football, has become a source of much moral apprehension in recent times. I find myself in a quandary which I can imagine is not unique to myself; perhaps shared amongst some of the 3.572 billion people who were estimated to have watched the 2018 edition also [1]. The aforementioned quandary seems to put my entertainment against my morals. Football is a source of great joy for myself and many others, it is not only a source of amusement, but a lifestyle for many. I am acutely aware of the numerous allegations against the host nation regarding human rights, corruption and cultural issues; this all certainly puts humanitarian responsibilities to question for us all: from the governing bodies and host nation to the fans. So, what are all of these allegations? Are they true? And most importantly: where does the average fan lie in all of this? Stay with me, as I look into all these questions and more!
The hosts of the 2018 and 2022 World Cups were announced by former FIFA president Sepp Blatter at an event in Zurich on the 2nd December 2010: Russia and Qatar respectively. These appointments stuck- even through a Russian invasion of Crimea and serious allegations of vote-buying. FIFA are the governing body of world football and those responsible for the fraudulent World Cup voting committee, they were subject of a corruption case in 2015 by the US Department of Justice. In May 2015, 9 FIFA officials and 5 corporate executives were indicted, "the indictment alleges corruption that is rampant, systemic and deep-rooted", said Attorney General Lynch. [2] Despite 16 more officials being charged only 7 months later, [3] the Russian and Qatari competitions remained, even though half of the voting committee were banned for life, fined, suspended or criminally prosecuted after the voting took place. [4]
Perhaps the most media-covered human rights issue of the Qatar World Cup; treatment of migrant workers has been heavily criticized. With 7 large stadiums to build and a lack of laborers in the country, Qatar had to recruit 30,000 overseas workers, with most of these workers coming from India, Nepal, Bangladesh and Sri-Lanka. [5] Shockingly, more than 6,500 of these workers have died in the last 11 years. The guardian says that 69% of these deaths have been categorized as 'natural', with these categorizations being completed often without any legitimate medical explanations. [6] 'Natural' appears to be the term used by the Qatari Government to classify deaths due to the extreme heat exhaustion, which are suffered from laboring long hours with few breaks. Poor conditions are not just seen on site, but off it too; housing conditions have been described as unsanitary, crowded and unsafe. "Mohammed Shahid Miah- a Bangladeshi worker died in his accommodation as heavy rainfall caused surface water to touch an exposed wire and electrocute him", says Mohammed Owasim Uddin Bhuyan. [6] If you thought it couldn't get any worse, Amnesty International accused Qatar of using forced labor and withholding wages and passports in March 2016, [7] effectively trapping them in the country and job- the definition of slave labor. I could go on and on about the awful treatment of the migrant workers in Qatar for a very long time however, I think you get the idea. The Qatari Government has blood on their hands, and a long way to go in ensuring the safety of its long mistreated migrant workforce.
It is not only the rights of migrant workers being stomped on, but those of the LGBT community also. Qatar and many of its Gulf state neighbors Governments seem to have very backward views of homosexuality; punishable with fines and up to 7 years imprisonment, homosexuality is illegal in Qatar. Despite Qatar announcing compliance of the FIFA rules of promoting tolerance regarding homosexuality, I would be fearful from the nation who, part of the Gulf Cooperation Council, proposed a homosexual screening test designed to prevent homosexuals from entering the gulf states. Luckily, due to severe backlash, the council took a u-turn on this idea. [7] Khalid Salman- an ambassador of the World Cup sums up the standpoint from Qatar in terms of homosexuality in a shocking quote, "They have to accept our rules here. Homosexuality is haram. I am not a strict Muslim but why is it haram? Because it is damage in the mind". Sadly, regardless of all of the technological and infrastructural advancements of the host country in recent years, their views on LGBT and migrant worker rights remain firmly rooted in the past!
On top of all the humanitarian costs, there are great infrastructural costs too, Qatar have so far spent a staggering $200 Billion preparing for the competition, absolutely dwarfing the $3.5 Billion spent on the 2010 World Cup by South Africa. Accommodation was one of the big issues which the Gulf state had to address with very few options available at all. Despite promising 130,000 rooms for the tournament, it was reported in march that only 33,000 were available, with many of those being booked for teams, officials, staff and sponsors, [8] it appears the Qatari authorities are scrambling for options as a host of cramped box rooms and tents have been hurriedly erected in a panic. Many fans will be forced to commute in from other surrounding countries- hardly an appealing fan experience.
Qatar's issues have absolutely not gone unnoticed amongst professionals in football. Many associations, players and ex-players have spoken out against the staging of the competition in Qatar and condemned the actions of the Gulf state. This list includes high profile names such as German national team players; Leon Goretzka, Joshua Kimmich and Toni Kroos; ex-players, Thierry Henry, William Kvist and Tim Sparv; and, most appallingly, the leader of the corrupt FIFA committee who awarded Qatar the World Cup- Sepp Blatter. The former FIFA president was quoted saying: "for me it is clear: Qatar is a mistake. The choice was bad". [9] In spite of Naser Al Khater's (World Cup chief) claims, that the World Cup isn't a political platform, teams have been vocal about displaying positive messages such as wearing 'one love' armbands. It should be a source of great worry to Al Khater, of what messages and potential boycotts are brewing behind the scenes, ready to be unveiled next week.
The content of this article thus far has been far from positive; death, abuse and human rights infringement conversations don't tend to be. I would however, like to throw out some more positive ideas surrounding the 2022 World Cup, because as mentioned earlier, it is a spectacular occasion. In a world in which so many people are divided, marginalized and generally unhappy- football looks to bring people together. The true game of the people, the only genuinely global game and, potentially, the only piece of shared culture throughout the entire of the world. It is undeniable- football is everywhere! I believe that though it, we can learn to understand each other, discover commonalities and embrace differences. There are 22 Arab countries across Africa and Asia, the Qatar world cup is the first to be held in the Arab world and the Middle East, the first time people of these cultures have been included in the hosting of a World Cup. Qatar is far from a centriole of football culture and talent itself however, the passion of Arabs regarding football generally is huge. Through war and political instability, the Arab world has faced a deluge of problems in recent history. Football pitches and stadiums may have been destroyed in the fighting, but this never stops the people from playing the beautiful game, because with the ball at your feet, problems seem to just disappear in that moment and give rise to joy and happiness. Football gives people hope in the face of despair and a vice to deal with the cruelties of life, an Arab World Cup will make these people proud, and give them the dream that through football their societies will develop, break down stereotypes and bring people together. Maybe it is time for a world cup in Qatar after all.
So, is it morally right to watch the Qatar World Cup? There is a great difference between watching it and supporting it, I think Manchester United and Portugal player Bruno Fernandes sums this up perfectly in a recent post-match interview with sky sports, he says: "We know the surroundings of the World Cup, what has been in the past few weeks, past few months, about the people that have died on the construction of the stadiums. We are not happy about that at all. We want football to be for everyone, everyone has to be included and involved in a World Cup because a World Cup is the world. It's for everyone, it doesn't matter who. These kinds of things I think should not happen at any time. But for a World Cup it's more than football, it's a party for fans, players, something that's a joy to watch, should be done in a better way." [10] Your answer to the question lies in how your perceptions of actions line up with your desired outcomes. It is up to the individual to decide where your part in this issue is, where your morals find themselves and what you feel your actions can achieve. Many eyes will be on this World Cup, unfortunately, for far more than just the football. A World Cup built with corruption and abuse, at a huge monetary cost and the most priceless cost of all- the cost of life. Will you watch the 2022 Qatar World Cup?
Written by Michael Thomas
References
[1] https://topmediadvertising.co....

[2] https://www.justice.gov/opa/pr...

[3] https://www.bbc.co.uk/sport/fo...
[4] https://en.wikipedia.org/wiki/...
[5] https://www.bbc.co.uk/news/wor...
[6] https://www.theguardian.com/gl...

[7] https://en.wikipedia.org/wiki/...
[8] https://www.givemesport.com/88...
[9] https://www.scotsman.com/inter...